Fabulous

Finger Cymbal Basics
The step-by-step course you need to learn to play the finger cymbals and dance with confidence and joy!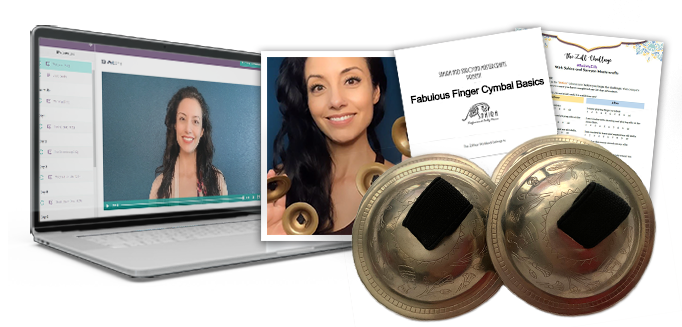 Step-by-step technique, drills and riffs, a course workbook, downloadable audio practice files, a practice music playlist, a fabulous combination with finger cymbals and more
Introducing
Fabulous Finger Cymbal Basics

The clearest step-by-step program for learning to understand, play and love the finger cymbals!
Fabulous Finger Cymbal Basics is the only program of its kind to show you exactly how to use the finger cymbals, as well as understand and play them while dancing with confidence and joy!
Whether you are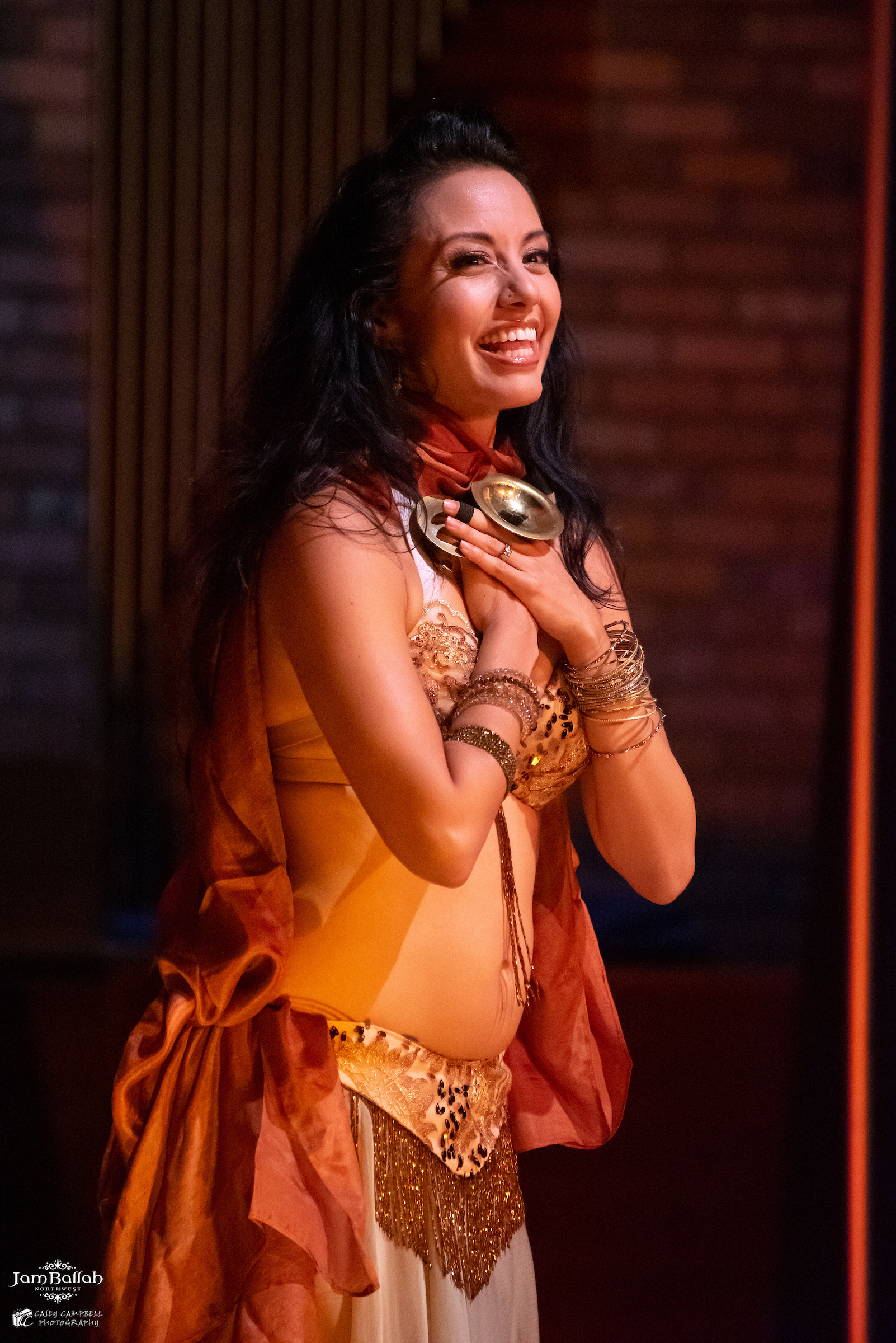 → brand new to finger cymbals and looking to get the best possible foundation to play them correctly
→ a belly dance student who has felt intimated by finger cymbals in the past but wants to add this crucial skill to your repertoire
→ an experienced belly dancer that never incorporated zills into your practice needing a focused and straight-forward approach to using them in your dance
You are in the right place!
By the end of this program you will have:

Chosen the perfect pair of cymbals to play

Sewn the elastics into your zills to best way (even if you think you can't sew)

Positioned the zills perfectly to create beautiful sound

Accurately created the four most important finger cymbal sounds

Drilled the four cymbal sounds for dexterity and speed


Learned how to count music like the musician you now are

Played three of the most popular belly dance zill patterns on your cymbals

Danced an exciting choreography while playing the finger cymbals at the same time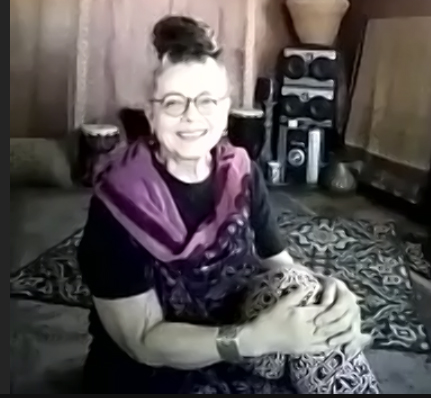 "My zill journey has begun. I've ordered 3 sets of zills. I'm anxiously waiting for them. Now when I dance to my own drummer I can add zills! I'll always have music. You've inspired me. You are a treasure. Thank you."
- Dey Lynn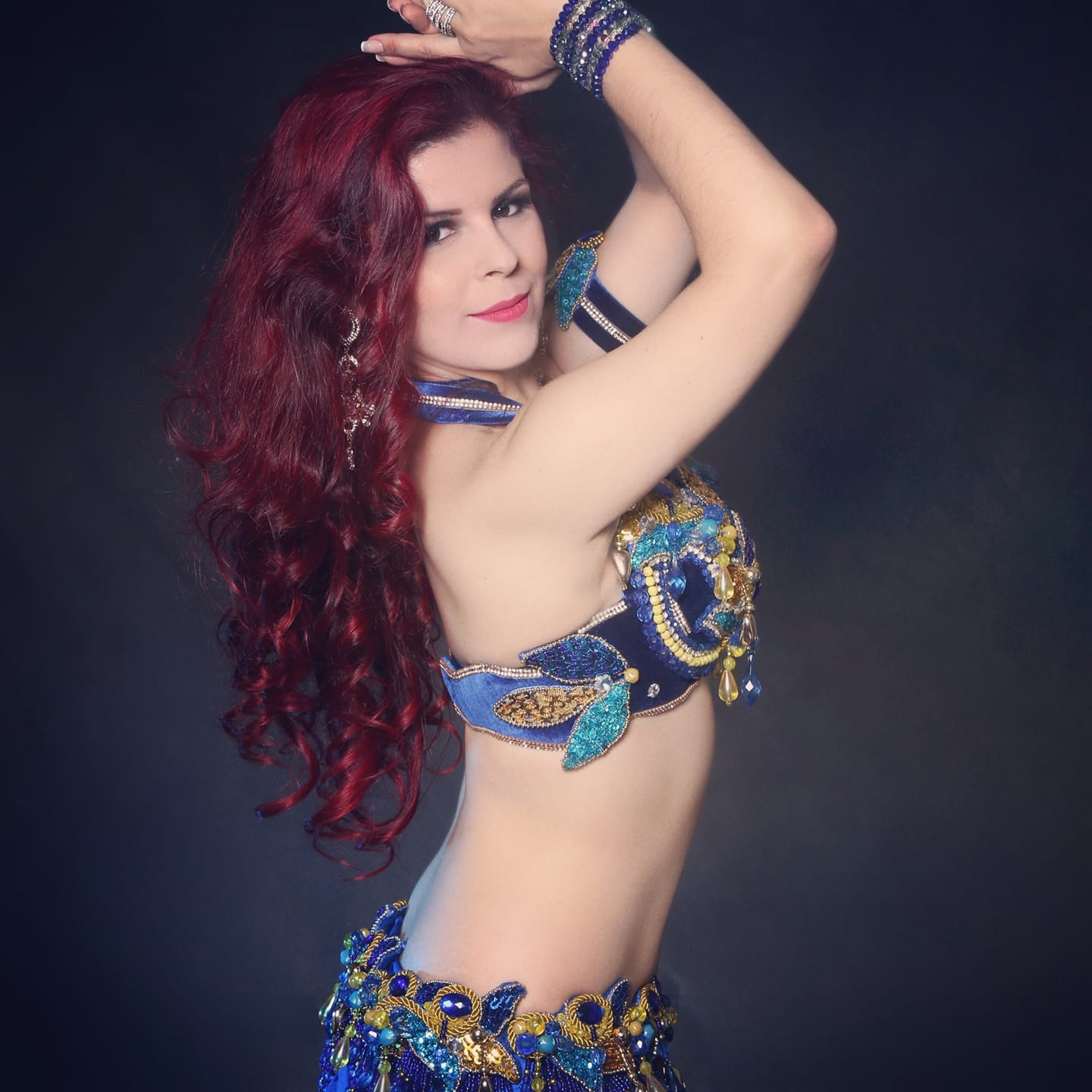 "I remember watching Sahira playing a few months ago and thinking - WOW, so many different sounds, it must be *really* hard to play like this. Now it seems possible"
- Rubi
"Where was this when I started belly dance? Sahira is a great zill teacher!"
- Oriana
Dive into the wonderful world of finger cymbals (zills) with this course!
Learn to LOVE your zills and use them as the amazing musical instrument that they are!
This course will teach you to play the finger cymbals from the very beginning and work through the process step-by-step.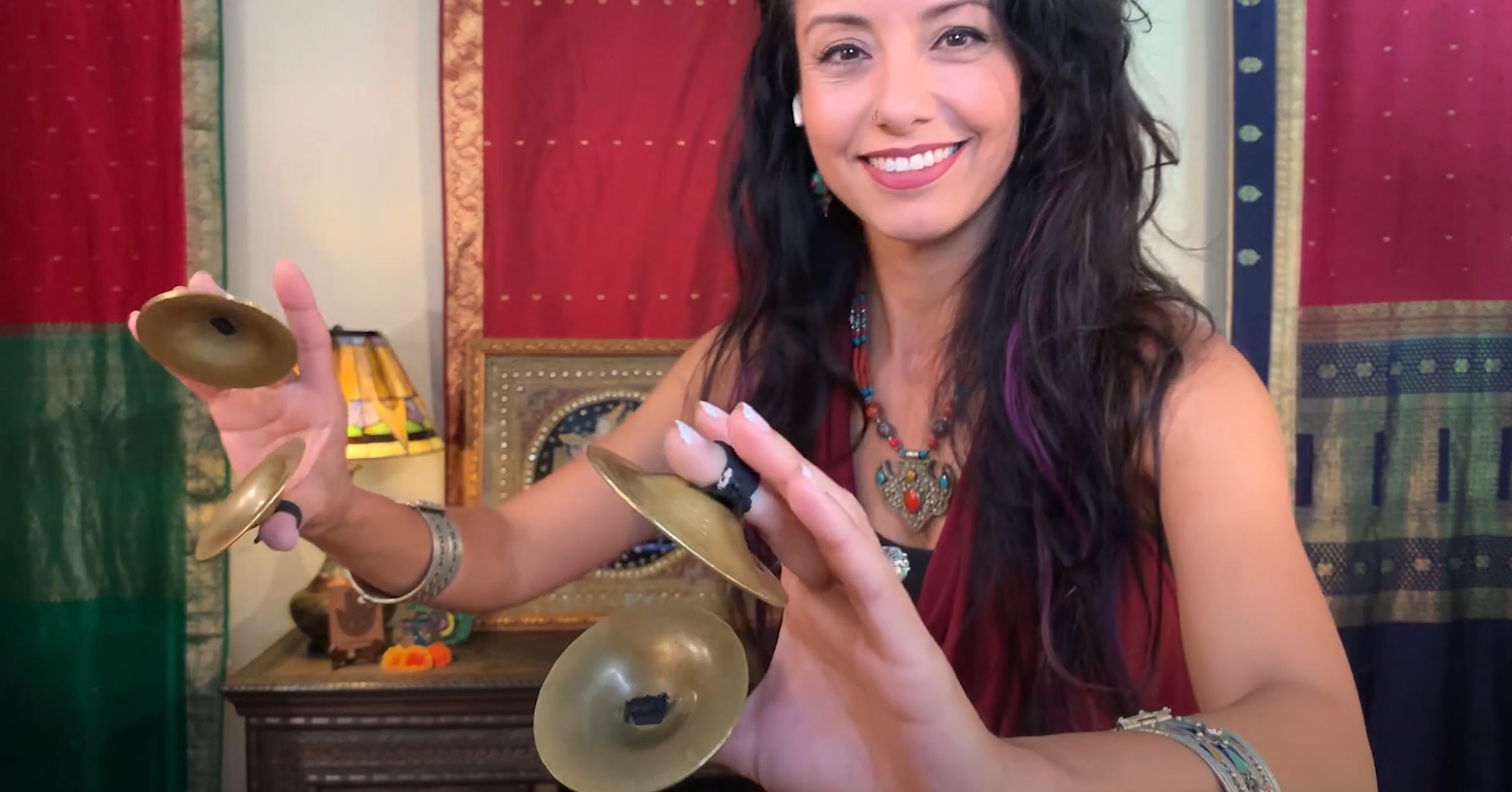 Getting Started with Finger Cymbals
This course covers what many classes assume you already know. I will walk you through how to choose the best zills for you depending on your goals and preferences. You will also see exactly how to sew your elastics on for maximum success (and minimum blood shed) and how to wear your new zills like a total pro!

Finger Cymbal Sounds
Go where many zill players never even dream of! In this module you will discover the variety of sounds that your cymbals can make, giving them more depth as a instrument and allowing you more room for creativity and expression.

Counting Rhythms
Learn the Musical Counting Method and see how it transforms the way you understand, notate, reproduce and work with rhythms! This method is a huge game-changer, and while it's challenging at first, I promise it is a skill you will use for the rest of your dance and music life.

The Foundational Patterns
Dive into the best and most popular zill patterns for belly dance! In this module you will study four foundational patterns and learn how to play them with the basic tone.

Zill Drills for Speed and Dexterity
Once you have the basic sound and patterns under your fingers (pun intended!) it's time to drill them until they shine! In this module I will share with you some of my favorite drills to increase dexterity and speed in your finger cymbal playing.

Putting it all together
It's show time! Module 6 is all about taking your new-found zill skills and pairing them with music and dance. By the end of this module you will dancing a fabulous combination to music with your own finger cymbal accompaniment.
One of the many beauties of the finger cymbals is that we get to create as well as express the music. Once you have finished this course you will be able to confidently dance AND MAKE MUSIC at the same time.
When you enroll you'll get

"Fabulous Finger Cymbal Basics"
(A $159 value)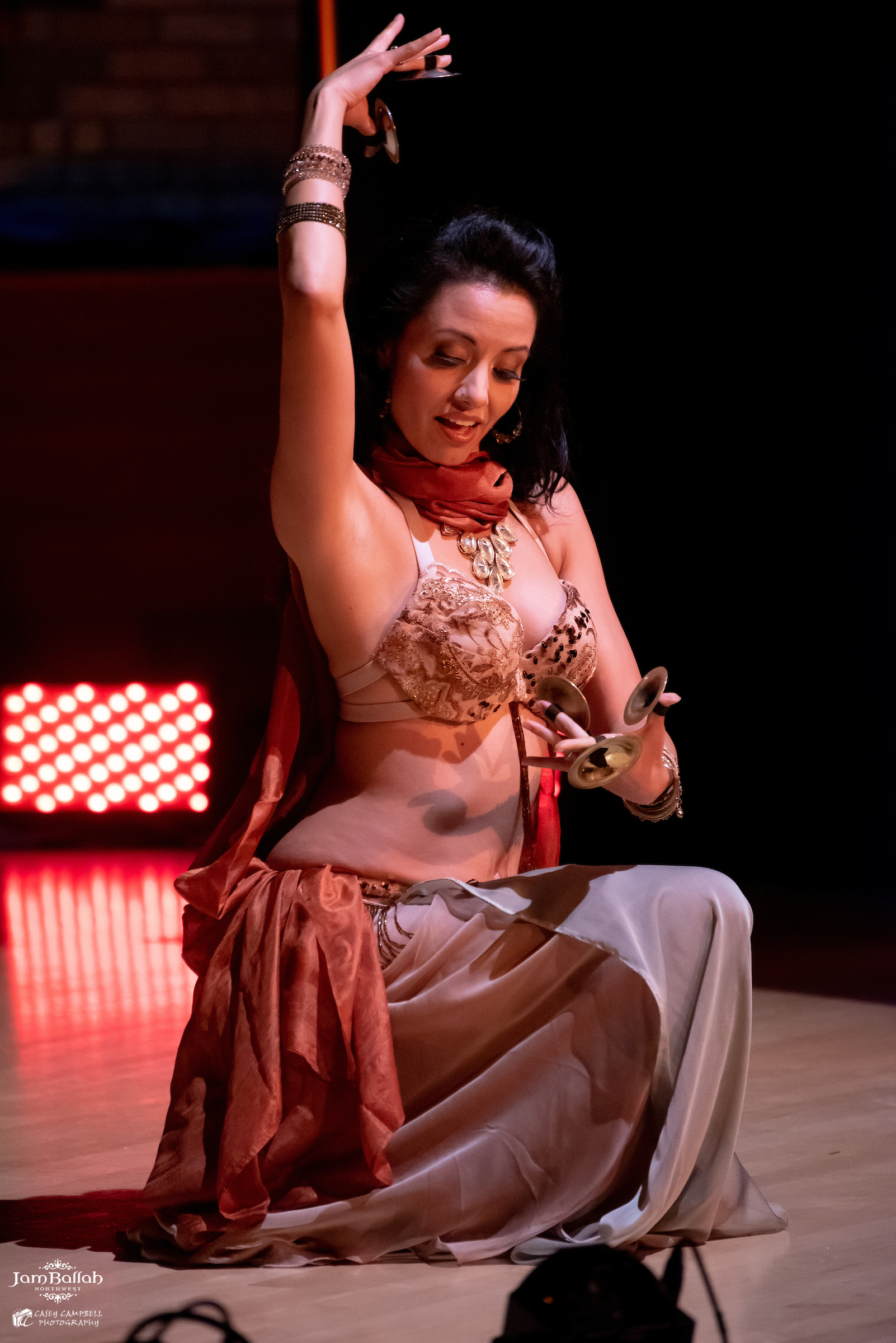 ✓ 6 Instructional Modules showing you everything you need to establish a solid foundation for confident zilling.
✓ A hand warm up and cool down to safely and effectively enter and end your practice

✓ The Musical Counting Method to allow you to understand, notate and play patterns like a true musician
✓ A PDF pattern counting notation primer to use in your practice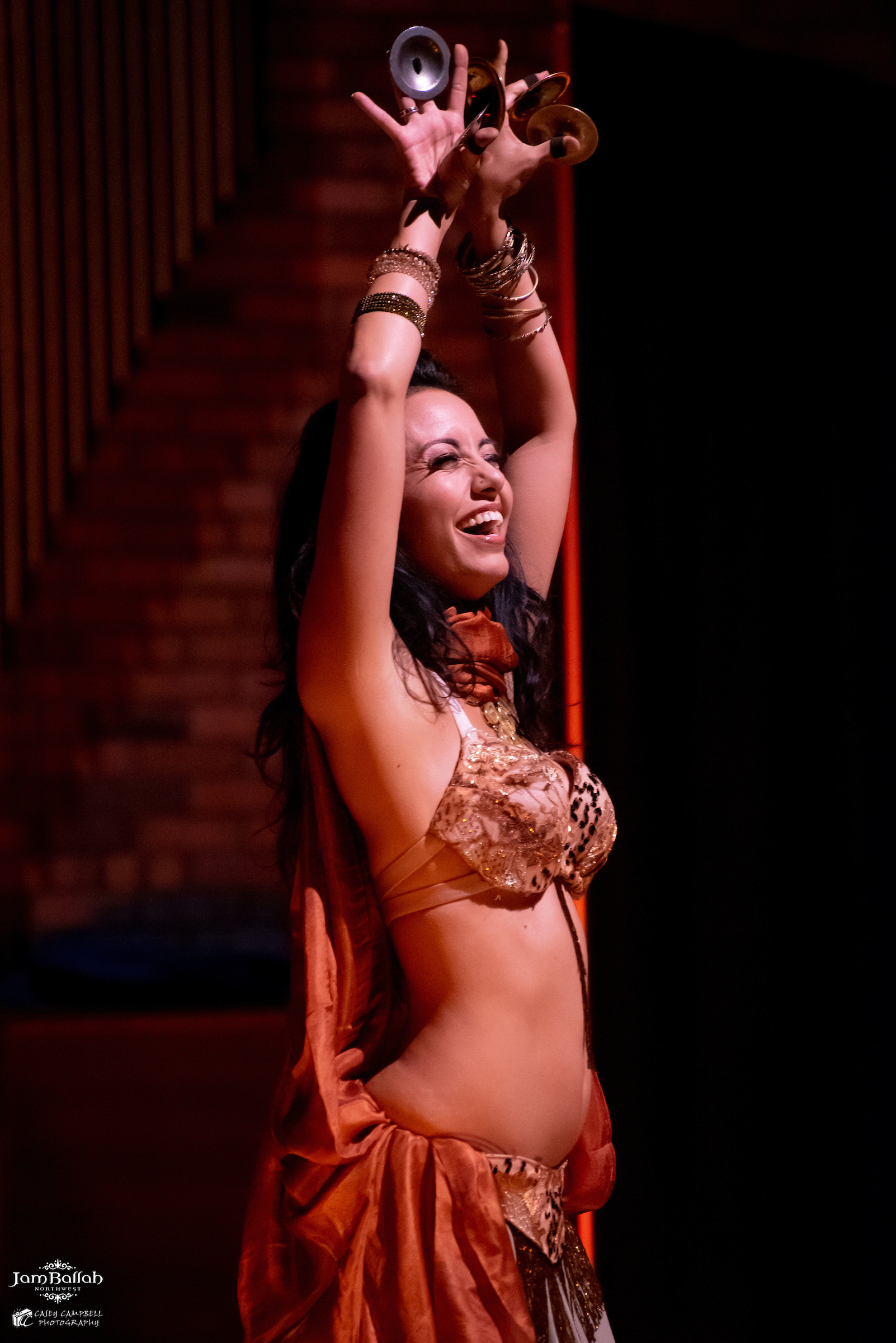 ✓ Four of the most foundational zill patterns for belly dance
✓ Several of the best drills to level up the speed and dexterity in your finger cymbal playing
✓ A fun and exciting belly dance combination built for you step-by-step with a fun and funky zill riff to accompany it
You will be given instant access to all of this goodness so you can work through it all at your own pace as well as lifetime access so you can practice and review as often as you'd like!
You will also get these bonuses to help you generate unstoppable momentum in your practice
(A $89 value)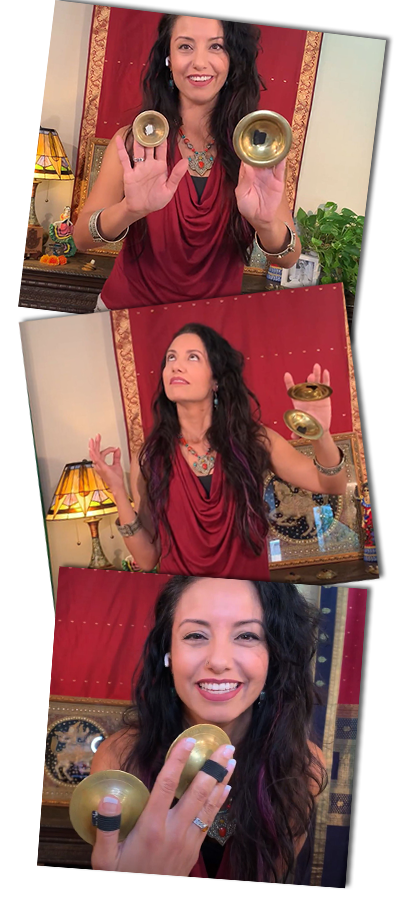 ☘ A finger cymbal buying guide to help you choose the best zills for your needs.
☘ Downloadable audio files so you can take your practice with you anywhere.
☘ A online metronome to help you level up your speed
☘ A great playlist of music to inspire your zill practice

☘ Access to the full 21 Day #RakMyZills Challenge video library with Sahira and Saroyan Mastercrafts
☘ An invitation to join a beautiful online community of finger cymbal enthusiasts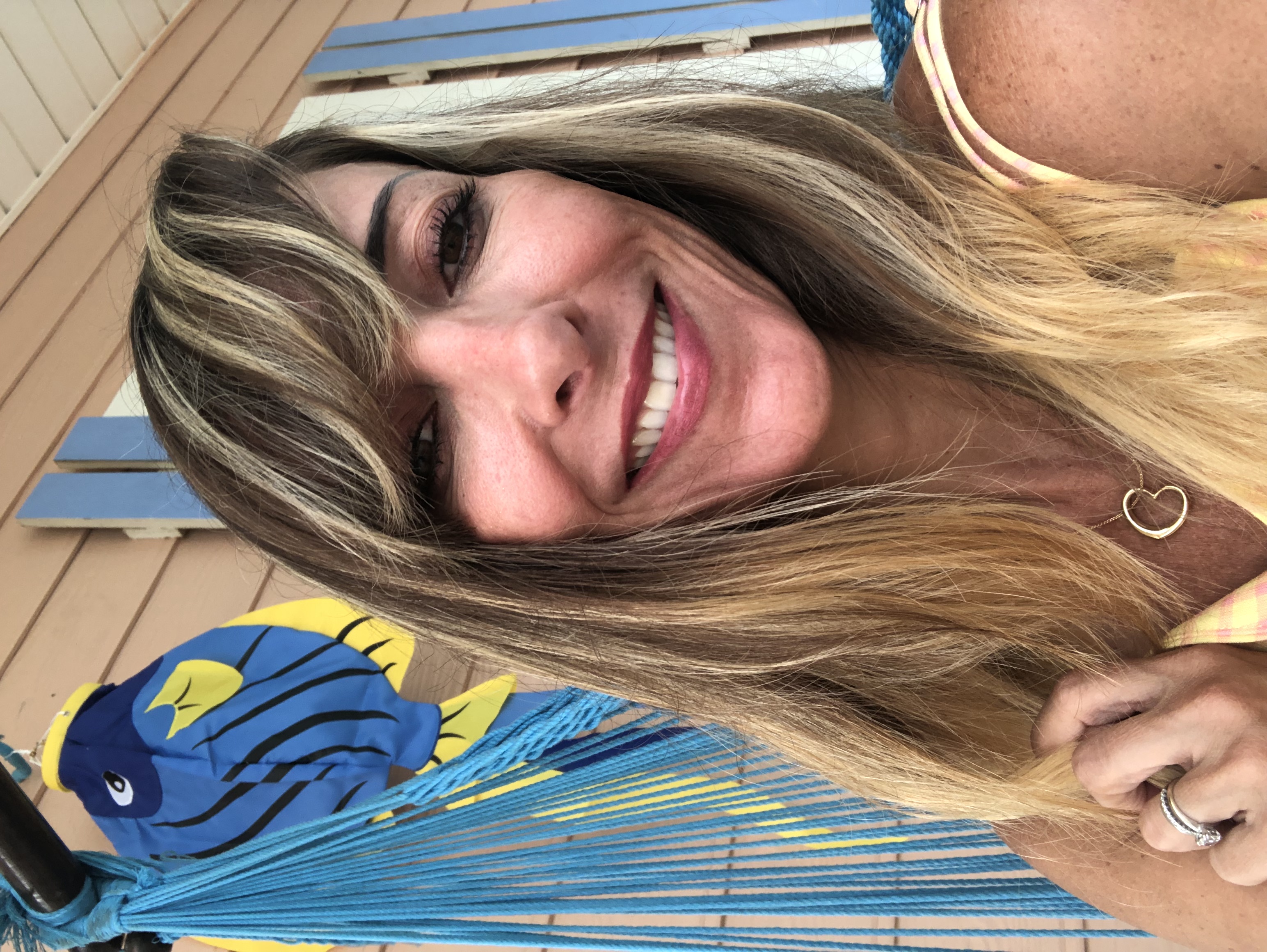 "Can you believe I can move and play zills at the same time?!? 🤯 Thanks 100% to you on that! 😘"
- Camilla
Frequently Asked Questions
When does the course start and finish?
The course starts now and never ends! It is a completely self-paced online course - you decide when you start and when you finish.
How long do I have access to the course?
How does lifetime access sound? After enrolling, you have unlimited access to this course for as long as you like - across any and all devices you own.
I want to join but I don't own any finger cymbals!
We've got you covered! Just head over to Saroyan Mastercrafts to get the best zill on the planet! (SahiraBellyDances.com/SaroyanCymbals) Included with the course is a finger cymbal buying guide to help you get the best set for your needs.
What if I get stuck? Will someone help me?
Yes! You are not alone in this adventure. Within this course is an invitation to join and exclusive online community of zill enthusiasts, many of whom have also taken this course. Sahira is also available to answer your questions as you work through the material, so there is always help nearby!

I am so excited to guide you through this course and the fabulous world of finger cymbals.
The zills have been my passion (or maybe obsession) for the last 20 years and I want more than anything for you to find within them the same outlet for creativity, expression and joy that I do.
I have developed my organized, methodical (and sometimes silly) teaching style over many years and with my courses I pull together my experiences as a musician, dancer, engineer, actress, devotee to the study of happiness and obsessive lifelong learner.
Over the last 10 years I have helped hundreds of dancers all over the world find renewed joy and increased confidence in their cymbal playing and I would love to share that transformation with you too.
I would be honored to be a part of your finger cymbal journey. I sincerely hope that you will join me here.
Zilliciously,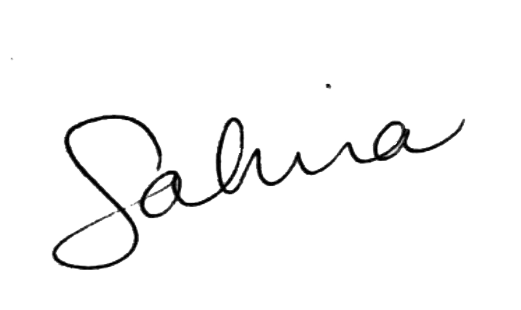 Course Curriculum
MODULE 1 : Getting Started with Finger Cymbals
Available in days
days after you enroll
Warm Up and Cool Down
Available in days
days after you enroll
MODULE 2 : Finger Cymbal Sounds
Available in days
days after you enroll