With this online course you will go from feeling MEH to feeling MARVELOUS about zills and your ability to work with them creatively with or without music.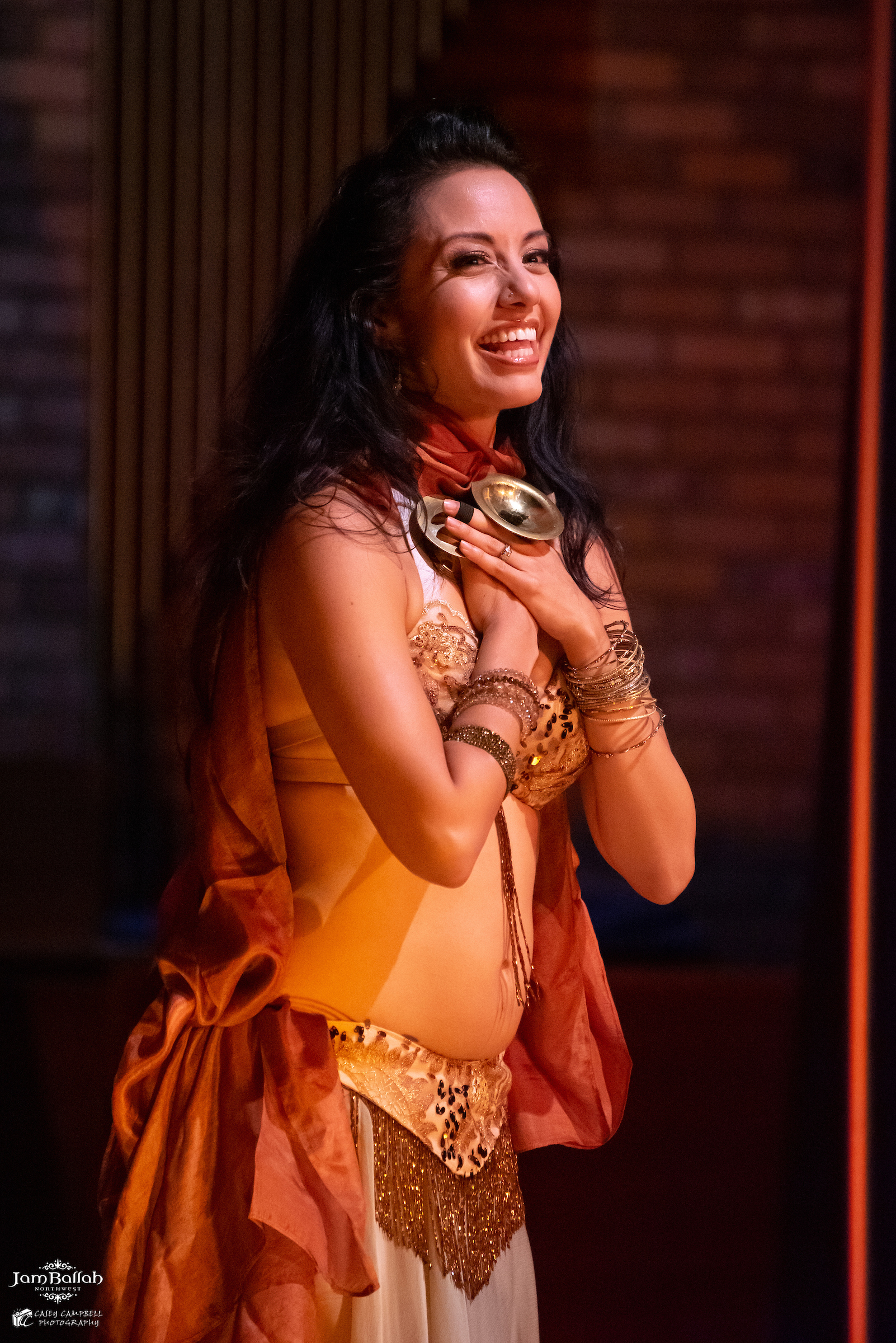 Who this game-changing course is for...
Belly dancers who know there is something more inside those tiny little metal discs on the ends of your fingers and are ready to invest some time and attention into their finger cymbals to finally be able to play and dance creatively, confidently and joyfully.
Whether you are...
→ An experienced dancer who has had a less-than-stellar experience with your finger cymbals in the past
→ A curious dance student who hasn't been given much zill instruction in the past
→ An adventurous zill-beginner who is ready to dive in and learn how to do it right the first time
You are in the right place!
I am going to tell you just how "Dance to the Beat of Your Own Drum - Acapella Finger Cymbal Foundations" will give you the important baseline you need to confidently explore these amazing yet often misunderstood instruments.
By the end of this course you will :

🎵 Count music like a true zillstar, allowing you to better notate and play rhythms, patterns and syncopation in your zilling
🎵 Play more than half a dozen cool and creative sounds on your cymbals, opening up a brand new world of expression in your dance
🎵 Recognize, interpret and recreate finger cymbal patterns more quickly
🎵 Own a fantastic set of drills designed to help you level up your zill skills one fabulous step at a time
🎵 Feel more confident moving and playing your cymbals at the same time
🎵 Play a fun and funky new riff on your finger cymbals and dance with your groove too!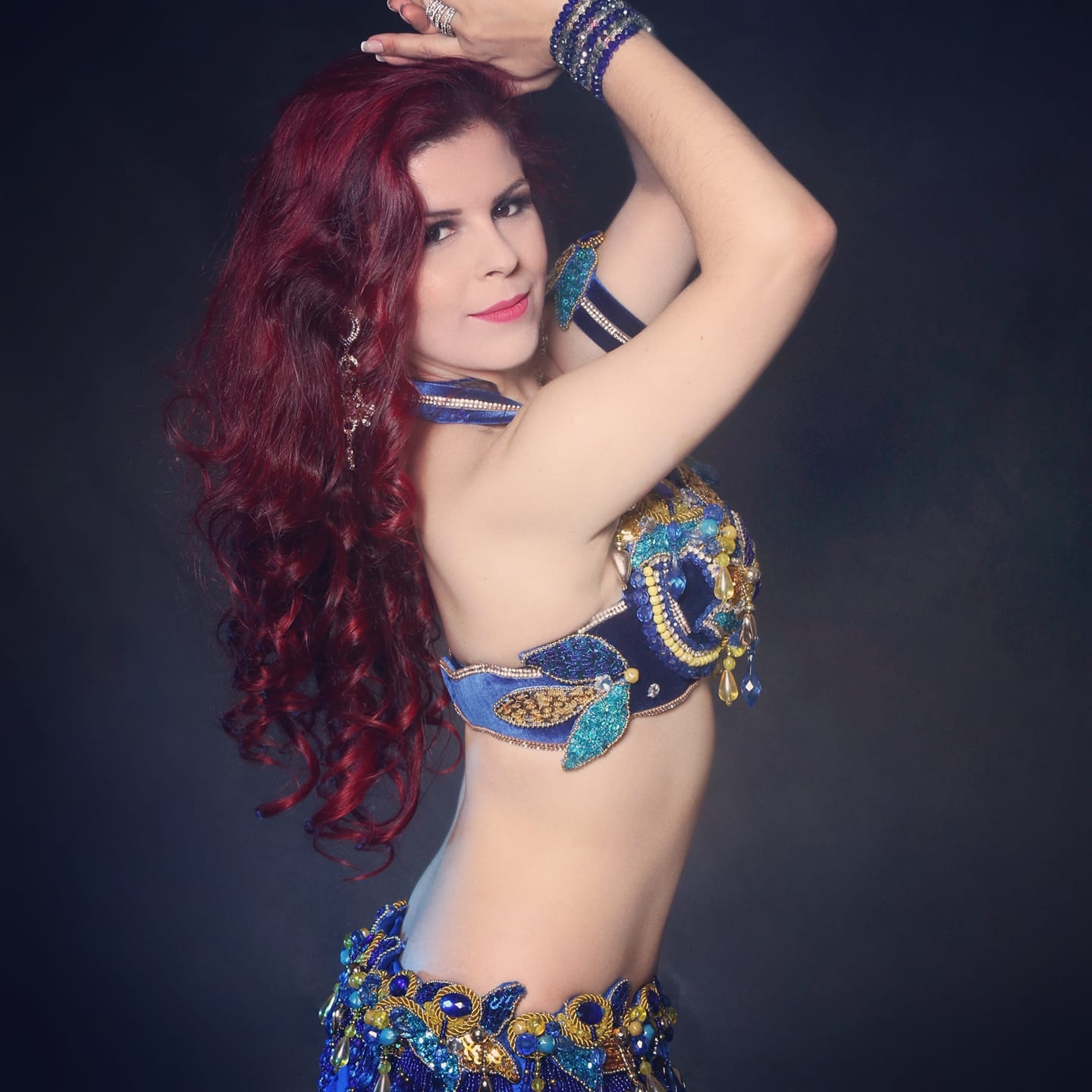 I remember watching Sahira playing a few months ago and thinking - WOW, so many different sounds, it must be *really* hard to play like this. Now it seems possible.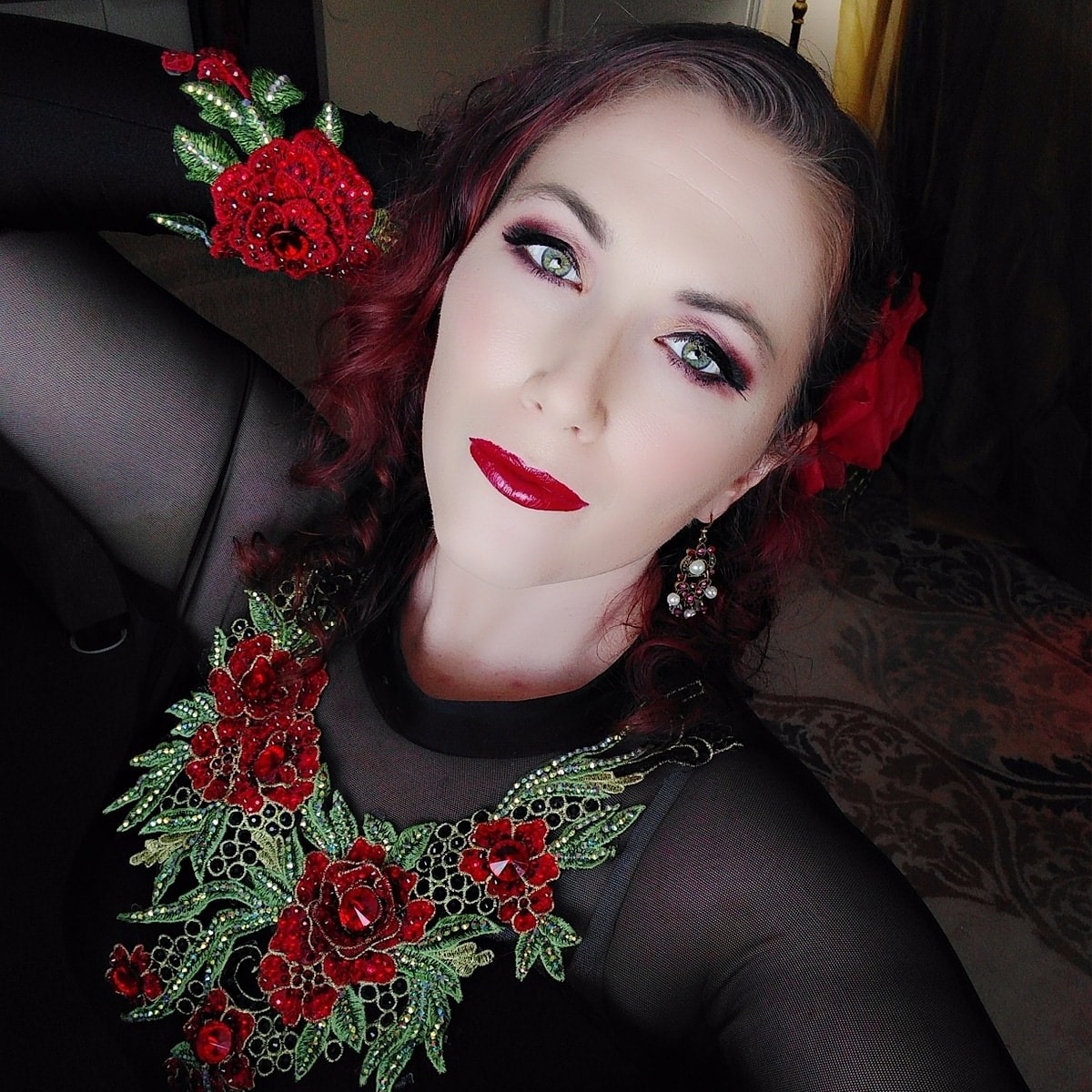 Where was this when I started belly dance? Sahira is a great zill teacher!
- Oriana
This course will teach you step by step the theory and technique you need to create the foundation for astounding acapella zill work.



We will dive in deep and learn what makes acapella zilling different from the traditional dance style zillwork and give you the building blocks and drills you need to build your confidence with this marvelous instrument.



Banish boring and repetitive zills and learn to embrace the multitude of sounds, textures and funky syncopated rhythms that your finger cymbals can create.



Discover the building blocks you need to understand and play more complex patterns, combinations and riffs.



Play focused drills that will create a deeper understanding of timing and musicality.



Learn how to play an acapella finger cymbal riff that is varied and dynamic, with room for modifications depending on your level of comfort with the instrument.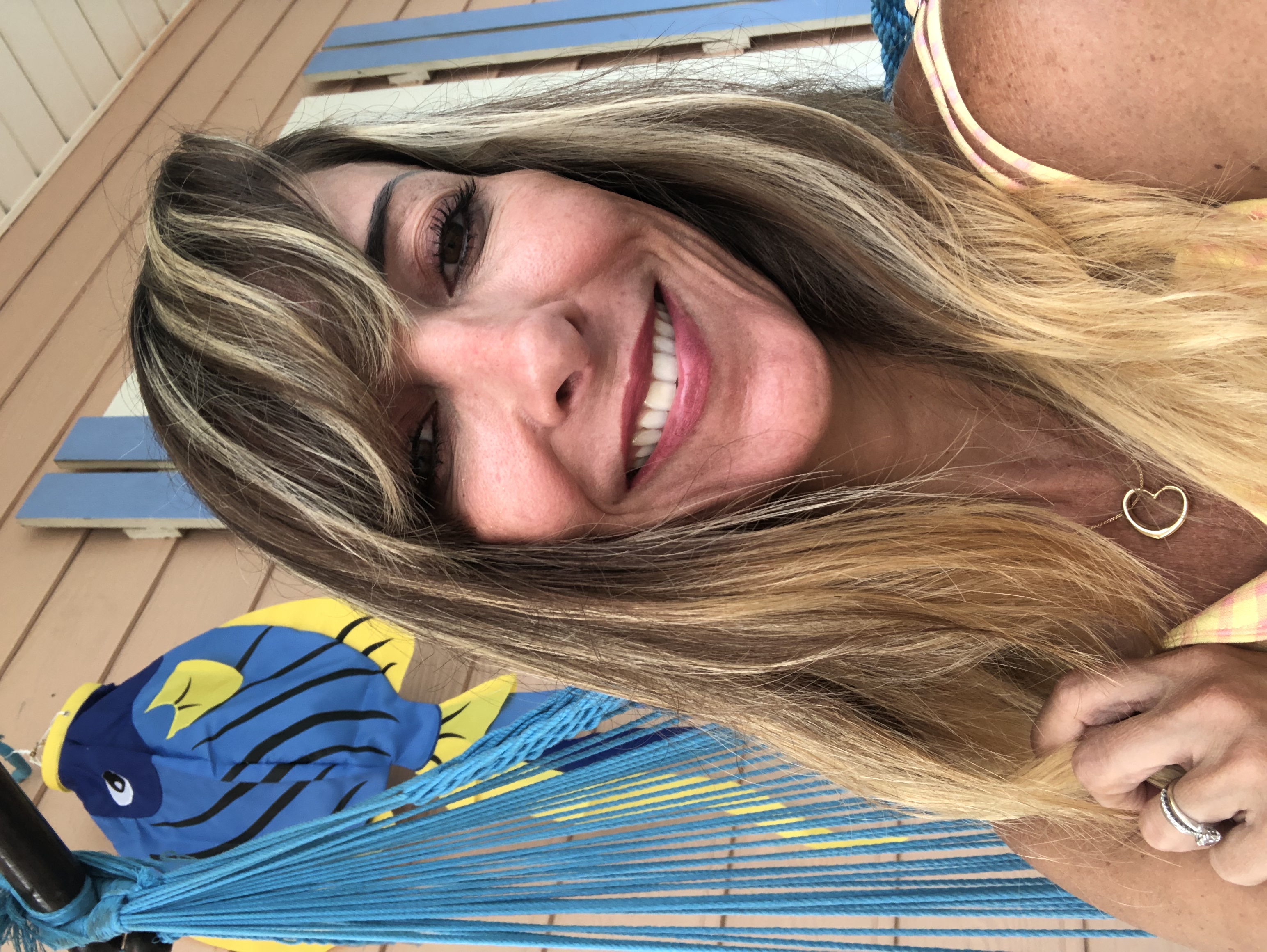 Can you believe I can move and play zills at the same time?!? 🤯 Thanks 100% to you on that! 😘
Be your own musician and dance to the beat of your own drum!

Belly dancing with finger cymbals will never be the same again.
Here's what's inside!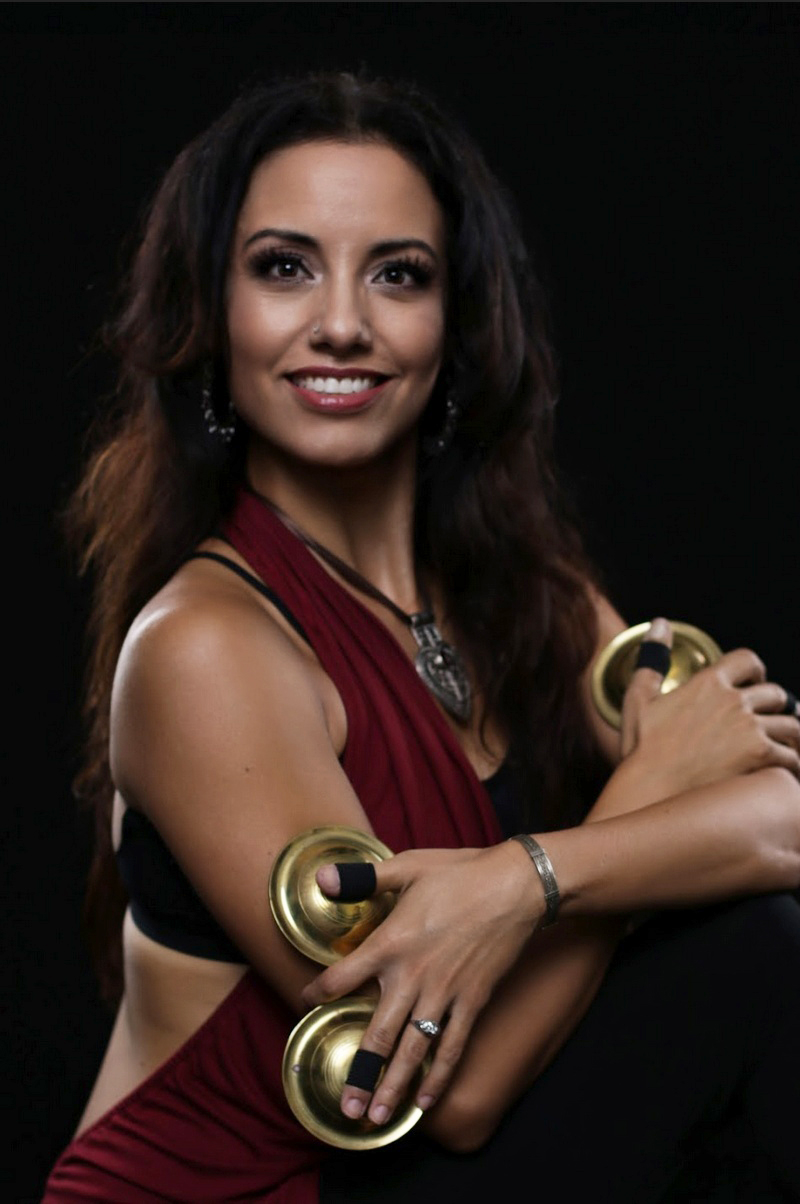 Lesson One: Traditional Dancer Style Zilling versus Acapella Style
Lesson Two: A Sound Symphony! Moving (Way) Beyond the Basic Tone
Lesson Three: Foundational Zill Pattern Building Blocks - Rhythms, Patterns and Riffs Demystified
Lesson Four: The Musical Counting Method
Lesson Five: Less is More - You Don't Need to Make It More Complicated to Make It Interesting
Lesson Six: Moving While Playing - How to Approach Dancing While Playing Your Zills
Lesson Seven: Zill Drills for Fab Skills
Lesson Eight: Putting It All Together - An Acapella Zill Combination
WOW! That's a lot of zilliciousness!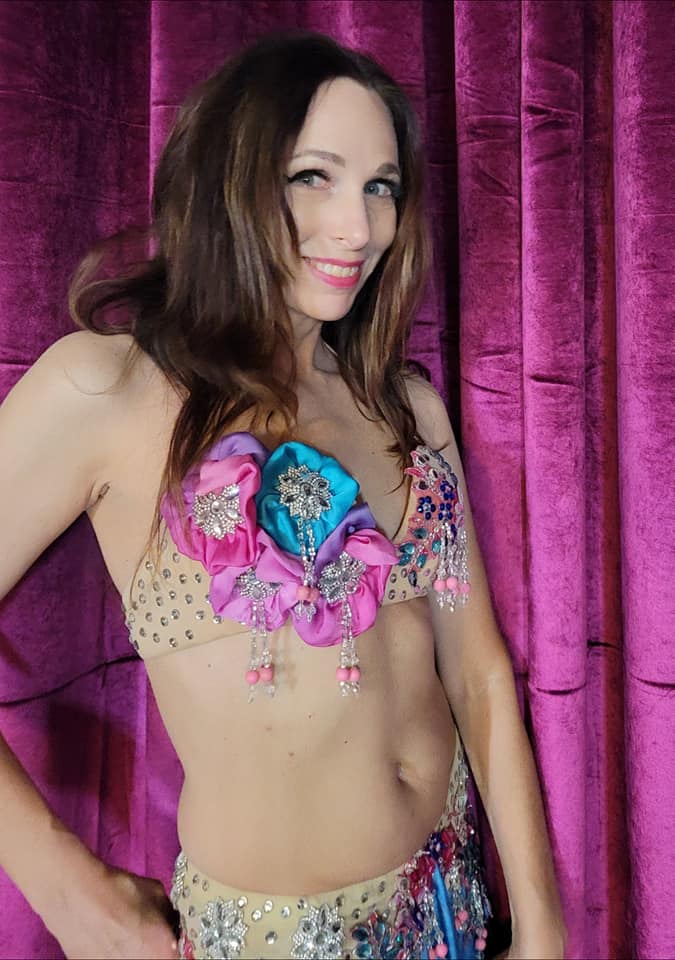 Thank you for helping me jump start back into playing the finger cymbals and feeling like a musician again! I appreciate you!
When you enroll you'll get
❁ A big-picture overview of what makes acapella zill technique and style different from traditional dancer style. Understanding how I approach the finger cymbals and why I work with them the way I do will help you understand all that is possible with these tiny instruments and get really excited about what you can create.
❁ Permission to leap outside the box and explore with your cymbals. There are no strict rules to follow nor "right" and "wrong" as we play within this course. Just a well-explained frame work to get you started and room to explore.
❁ Finger cymbal foundations in a way you may have never experienced before. A clear and organized explanation of the fundamentals will help you hone in on what and how to practice to steadily increase your zill skills.
❁ An explanation of how to approach movement with your zilling that will take the pressure off and release you of the nagging need to do "all the things" all the time.
❁A fun and funky finger cymbal riff methodically broken down and taught piece by piece to show you what you are actually capable of.
The course content alone is a $398 value.
Were you to take this class live in-studio or in a workshop intensive it would be delivered over several hours and you would only get to experience each lesson ONE TIME.
In this strategically organized online course you will have access to all of the lessons FOR LIFE, so you can continue to review and improve upon the material inside.
As if that wasn't zilliciousness enough, here are some bonuses you'll get when you join!
BONUS #1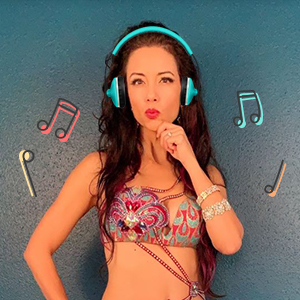 Downloadable audio tracks for your practice
(a $39 value)
Drill with me whenever you want from wherever you are! With these bonus downloadable drill audio tracks you can take your zilling on the road and work on the technique and zill combination with me, with music and with a metronome anytime!
BONUS #2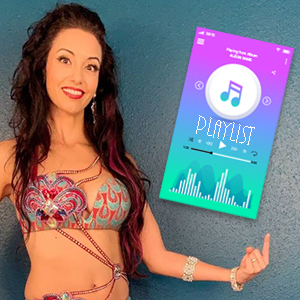 A fab music playlist to inspire your zill practice
(a $27 value)
While this course focuses on acapella zill work, all this zilliciousness can be done with music too! And to prove it, I'm including a playlist of fun music tracks that you can zill along with to inspire your creativity and practice.
BONUS #3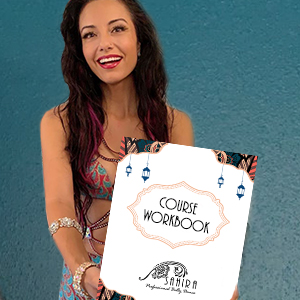 A course workbook
(a $29 value)
This downloadable and printable course workbook will help you organize and track your practice. It gives a concise outline of the important elements of the course, a checklist of important skills to work on and tips and encouragement for your practice along the way.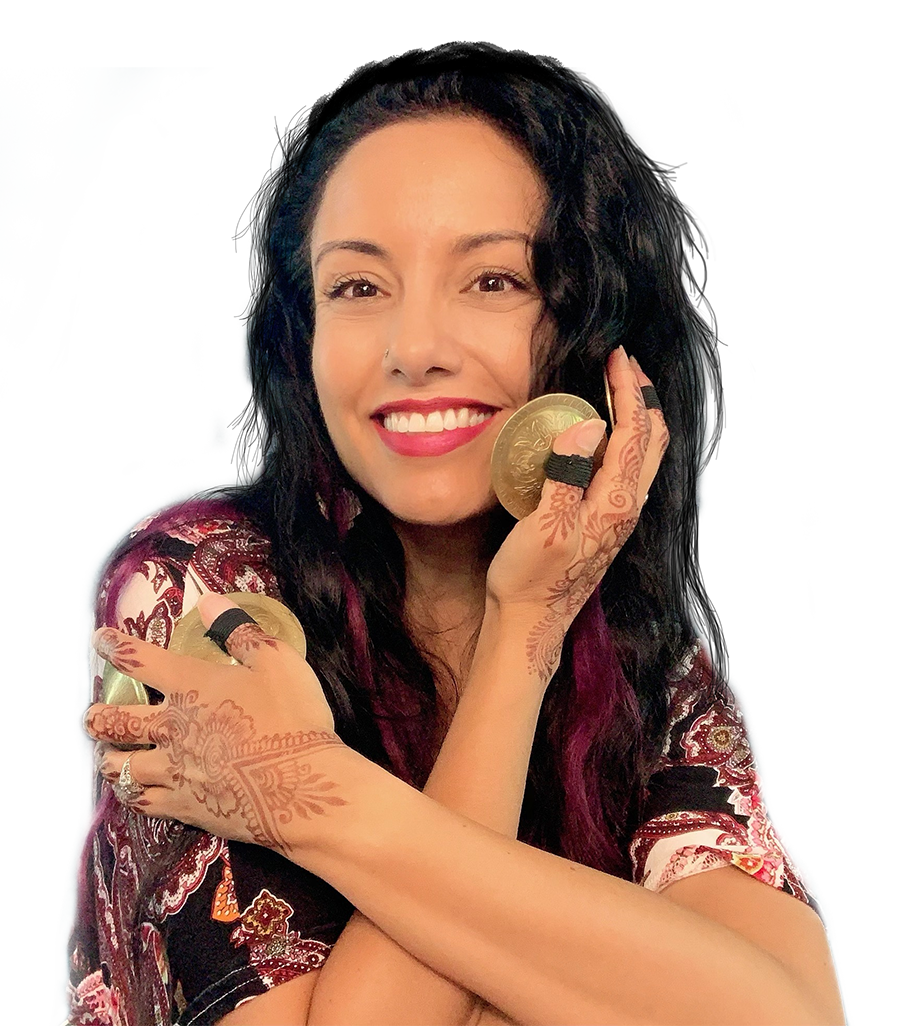 Today you can get lifetime access to the entire online course and all of the bonuses for just


$98!
Frequently Asked Questions
How long do I have access to the course?
How does lifetime access sound? After enrolling, you have unlimited access to this course for as long as you like - across any and all devices you own.
What if I am unhappy with the course?
We would never want you to be unhappy! If you are unsatisfied with your purchase for any reason, contact us in the first 7 days and we will give you a full refund.
Do I need to have previous experience with finger cymbals to take this course?
While some experience with finger cymbals can be useful when jumping into this course, the technique, drills and concepts contained within are broken down and explained thoroughly, so no matter where you are in your zill journey you will be able to follow along.
I want to take the course but I don't have any finger cymbals! Where can I get a good set?
I'm glad you asked! The best zills on the planet are made by my friends over at Saroyan Mastercrafts. They are definitely my favorites - I recommend the Nefertiti or the Arabesques as a starter pair and my all-time favorites are the Afghanis. Get yours here: SahiraBellyDances.com/SaroyanCymbals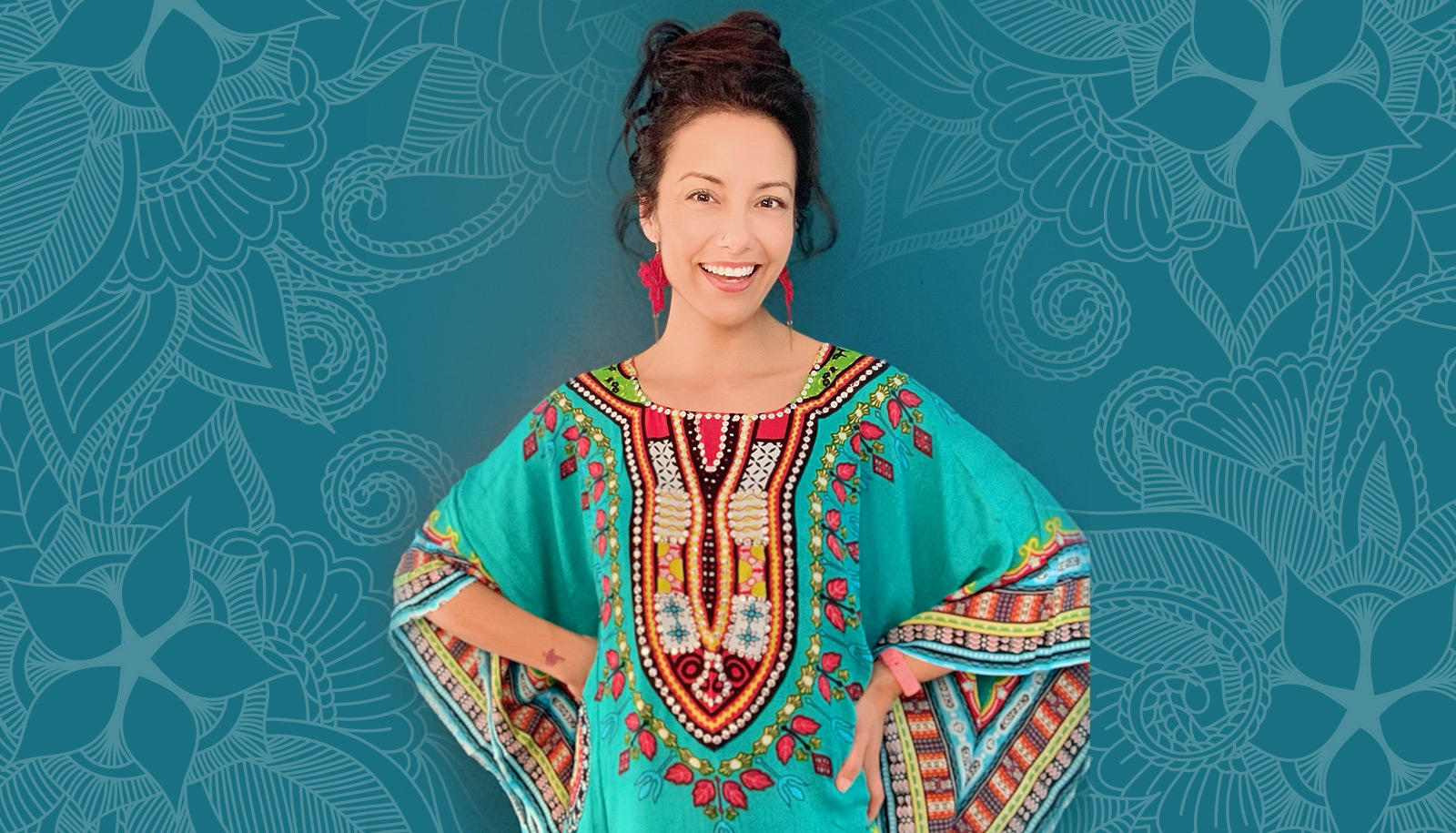 I am so excited to guide you through this course and the fabulous world of finger cymbals.
The zills have been my passion (or maybe obsession) for the last 20 years and I want more than anything for you to find within them the same outlet for creativity, expression and joy that I do.
I have developed my organized, methodical (and sometimes silly) teaching style over many years and with my courses I pull together my experiences as a musician, dancer, engineer, actress, devotee to the study of happiness and obsessive lifelong learner.
Over the last 10 years I have helped hundreds of dancers all over the world find renewed joy and increased confidence in their cymbal playing and I would love to share that transformation with you too.
I would be honored to be a part of your finger cymbal journey. I sincerely hope that you will join me here.
Zilliciously,
Sahira