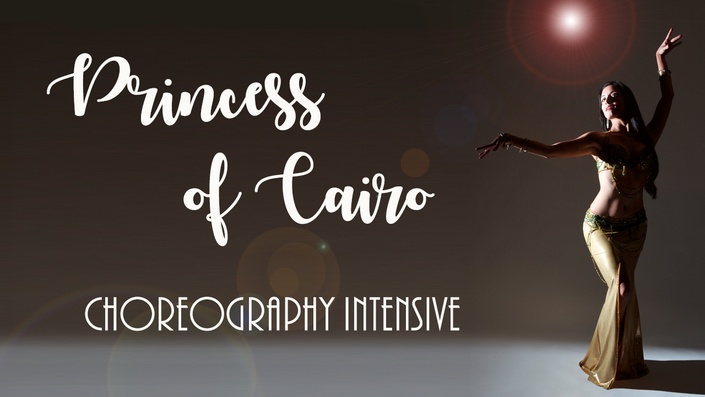 Princess of Cairo Choreography Intensive
Advanced Choreography to the Belly Dance Classic, "Princess of Cairo"
Watch Promo
Arguably one of the top 10 songs every belly dancer should know, this course will teach you an elegant advanced level choreography to Nagwa Fouad's "Princess of Cairo".

This choreography is a masterpiece of belly dance texture and feeling. The music will take you on an incredible journey from a gorgeous veil entrance to a slow and sultry opening, a lighter-than-air section in 6/8 into a furious crescendo of energy to the end. There is so much space in this piece for variation in dynamics and emotions and we will explore and take the journey together step-by-step.
This detailed choreography is ideal for intermediate/advanced dancers with several years of belly dance experience.

ABOUT THE REAL-TIME INTENSIVE FORMAT
Are you tired of spending money on an online class just to have it slip to the back burner when life gets busy?
Are you done making investments that you don't have the incentive to complete?
Do you enjoy the online course format but miss the personal interaction and ability to ask questions as you work through the material?
Me too! And I've designed this new online intensive to address all of these issues.
This online real-time format is designed with the "flipped classroom" methodology being used in many top universities and institutes of learning. Within the course I will be offering the recorded content at the beginning of each week for you to work through and review as many times as you would like. At the end of each the week we will have a 30-45 minute live class on Zoom to work through questions and dance the material together. (Time to be decided based on all student's availability).
The online real-time format also not only ensures that you will take the time to access and actually use the course you've purchased but it will also give you the opportunity to dive deeper with me by your side as you learn..
The end result? A new choreography that you've actually learned in just eight weeks!

Week one will be open to you upon registration and the course will begin on July 5th. You will have one week to work through the material as many times as you'd like before we meet for class at the end of the week. Week one will then be removed and week two will come online. At the end of the second week we will meet for review and questions, then week two will be taken off-line and week three will be released. One week after week three is released, we will meet for class and questions and then week 3 will be taken down and week four will become available. (See the pattern?)
If you are anything like me, having a deadline keeps you on task and moving! Using this format you will have the incentive each week to work through the material, since it won't be around forever. The hybrid recorded/live flipped classroom system will give you the opportunity to take your time working through the combinations so you can ask the specific questions you need to succeed when we meet live.
---
WHAT TO EXPECT WHEN YOU ENROLL
We will be working through this course in real time over eight weeks - from July 5th until August 29th - which will keep you on task and accountable.
This course includes an online private Facebook community of dancers all working on this material in unison. This is an additional place to ask questions, share ideas and gain support. I will be there dancing alongside you the entire time as well as answering your questions and being your biggest cheerleader!

Your enrollment includes all 8 weeks of recorded technique and combinations material to learn the choreography in full as well as 8 live class sessions to ask questions and allow me to interact with you personally as you work through the material. These sessions will be recorded and added to the online package for your review and for anyone unable to attend live.
Some weeks there will be "assignments" to post in our Facebook group in order to keep you moving efficiently through the process. While you are not required in any way to join the group or post there, feedback from previous students tells me that the group adds a lot to the entire learning experience.
I invite you to join me for this one-of-a-kind learning experience!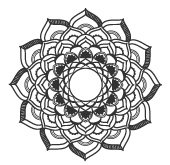 Princess of Cairo Choreography Intensive format has been the best thing since sliced bread. The only thing that could have been better, but isn't possible, would be to have the weekly review with Q&A in person. I love that I can learn at my own speed, spending extra time on moves that are more difficult for me, not holding up others in a class or not really getting it because I don't want to slow down the rest of the class. With this format, I can spend the time I need on the choreography and figure out where I am having problems or have questions. Being able to work on this as I have the time through the week is awesome. Life happens and to have a week to do my homework with the commitment that I have a weekly deadline really works for busy schedules and things that happen that are out of your control. Each week, I look forward to the group meeting. It is nice to listen to your fabulous tips, and there is so much to learn from the questions that others ask that I just didn't think about. Not to mention how great it is to connect with others from all over the world. This is my first experience with live online classes. It worries me that I have started with the best experience, and that now, I'm just spoiled.
- Roxy J.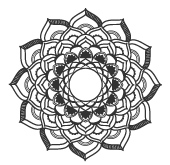 What a great experience! I am a very busy person (aren't we all!!) and I was able to easily keep up with the schedule. Each week she sent detailed "walk thru" videos of each combination along with practice loops so you don't have to restart the video every time you want to practice that section. She even provided expert technique practices for the more challenging moves. Then to top it off, she gives you a live lesson to help with anything you need. She has been one of the most approachable, fun teachers I have had over the 20 years I've been studying. Love you Sahira!!!

~Therese W.
HOW LONG WILL I HAVE ACCESS?

The course runs for eight weeks from July 5 until August 29. At the end of the eight weeks we will have worked through all the material and all class videos will be taken down. But never fear! You will be given lifetime access to the final review videos of the course as well as the music and choreography notes - everything you need to continue reviewing and using the choreography well into the future!

---
WHO CAN TAKE THIS COURSE?
This course is for you if:
You need a dynamic and engaging new classical solo to add to your dance repertoire
You are looking to explore dance texture beyond just the movements
You want new movement and combination inspiration
You are ready to finally actually finish an online choreography course, gosh darn it!
---
Skeptical? Good! I like that.
Try it for yourself. Join us and check out the choreographic material on offer. If you change your mind within the first two weeks of our eight week adventure I will offer you a full refund! You have nothing to lose and a world of belly dance knowledge to gain!
---

Don't pay full price for this course!
Join my mailing list now for your members-only discount.
SahiraBellyDances.com/Discount

I am fairly new to belly dancing and learning Sahira's Princess of Cairo choreography has helped me gain a much better understanding of so many fundamental belly dance moves in addition to improving my technique, poise, musical expression, and confidence as a dancer. It is a lovely and dynamic dance that looks great on stage - I received so many compliments from friends and family who watched me perform! They especially enjoyed watching the beautiful opening veil section as well as the fun, lively shimmies and turns. I highly recommend it to anyone looking to advance their dance abilities to the next level! And if you're looking for an exciting performance piece that will captivate and amaze your audience, this choreography is for you!
- Alicia
Your Instructor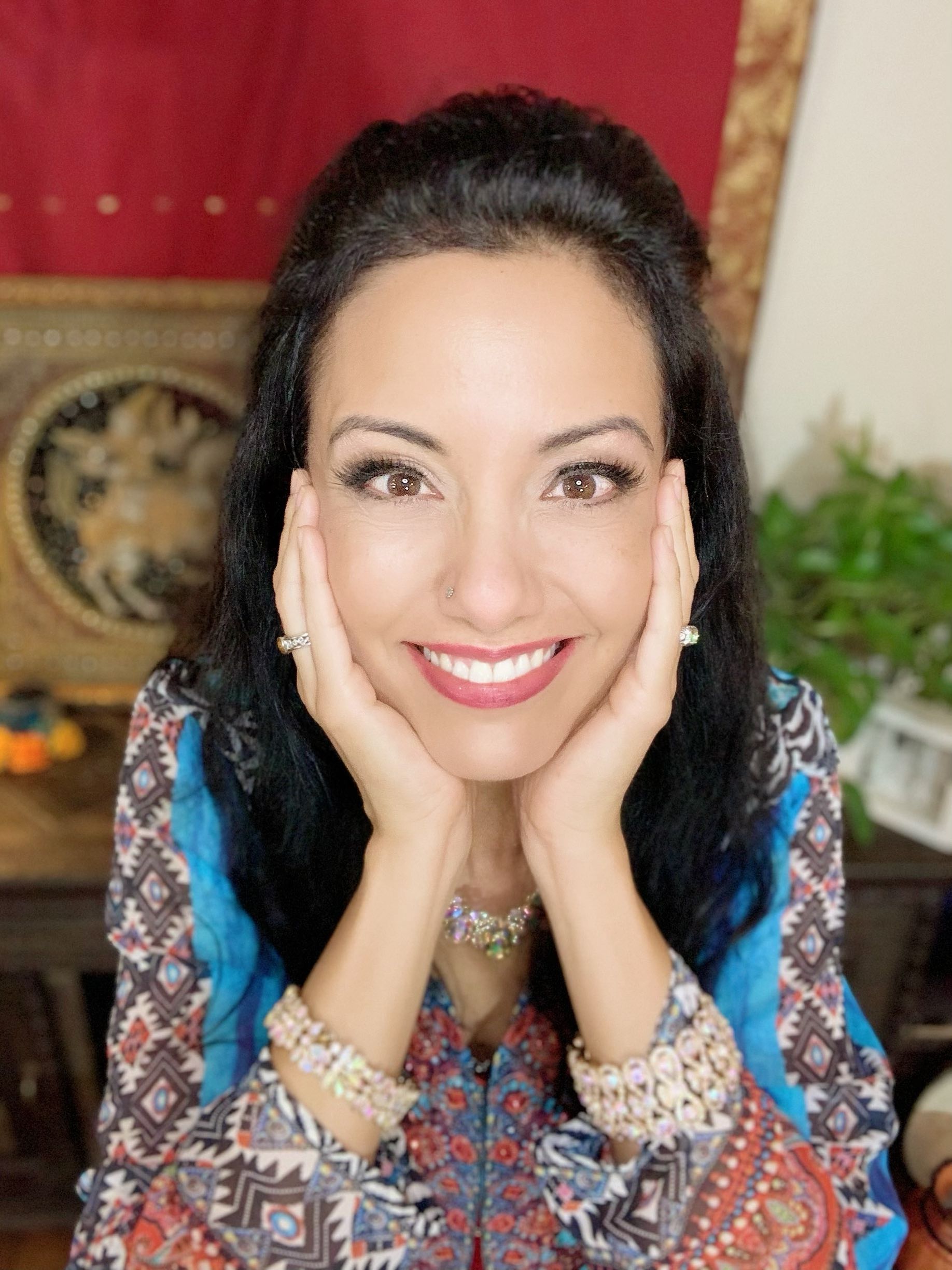 Well hello there, fabulous dancer! I'm Sahira. 👋🏽
I'm a life-long performer and have dedicated the last 21 years of my life to empowering others through the beautiful art of Belly Dance. I am a lifelong musician and head over heels crazy about the finger cymbals. I am a self-proclaimed technique and music geek, love anything to do with bunnies and could live off of spicy Szechwan food for the rest of my life.
I also direct the BellaDonna Dance Company, voted Houston 's Best Belly Dancers by the Houston Press and am founder and director of Houston's premiere Tribal Style troupe, Urban Hipsy.
I love belly dancing! Seriously… I did not ever set out to be a professional belly dancer, but since dedicating the last 21 years of my life to it, I cannot imagine doing anything else. I was an engineer by training before starting my first belly dance class – which just goes to show that anyone can learn this beautiful dance!
What I love best about teaching – and I've had the opportunity to work with students all over the world – is watching a student grow into their dance – from that first "ah-ha" moment, to seeing them dance with a confidence that they never thought they had. This dance is so wonderfully empowering and can be enjoyed by every body.
I look forward to sharing the dance floor with you soon!
Course Curriculum
Week 1 - Veil Technique and Veil Section 1
Available in days
days after you enroll
Week 2 - Veil Section 2
Available in days
days after you enroll
Week 3 - Combination 1
Available in days
days after you enroll
Frequently Asked Questions
When does the course start and finish?
The course officially begins on Monday July 6th and will finish after 8 weeks on August 23rd.
How long do I have access to the course?
You will have access to each week's recordings for 7 days before they are taken down and the next week's class is posted. But never fear! At the end of the 8 weeks you will be given access to all the review videos and choreography notes in order to allow you to continue practicing and reviewing the choreography for as long as you'd like.
What if I am unhappy with the course?
I would never want you to be unhappy! If you are unsatisfied with your purchase, contact me in the first 14 days and I will give you a full refund.
This course is closed for enrollment.