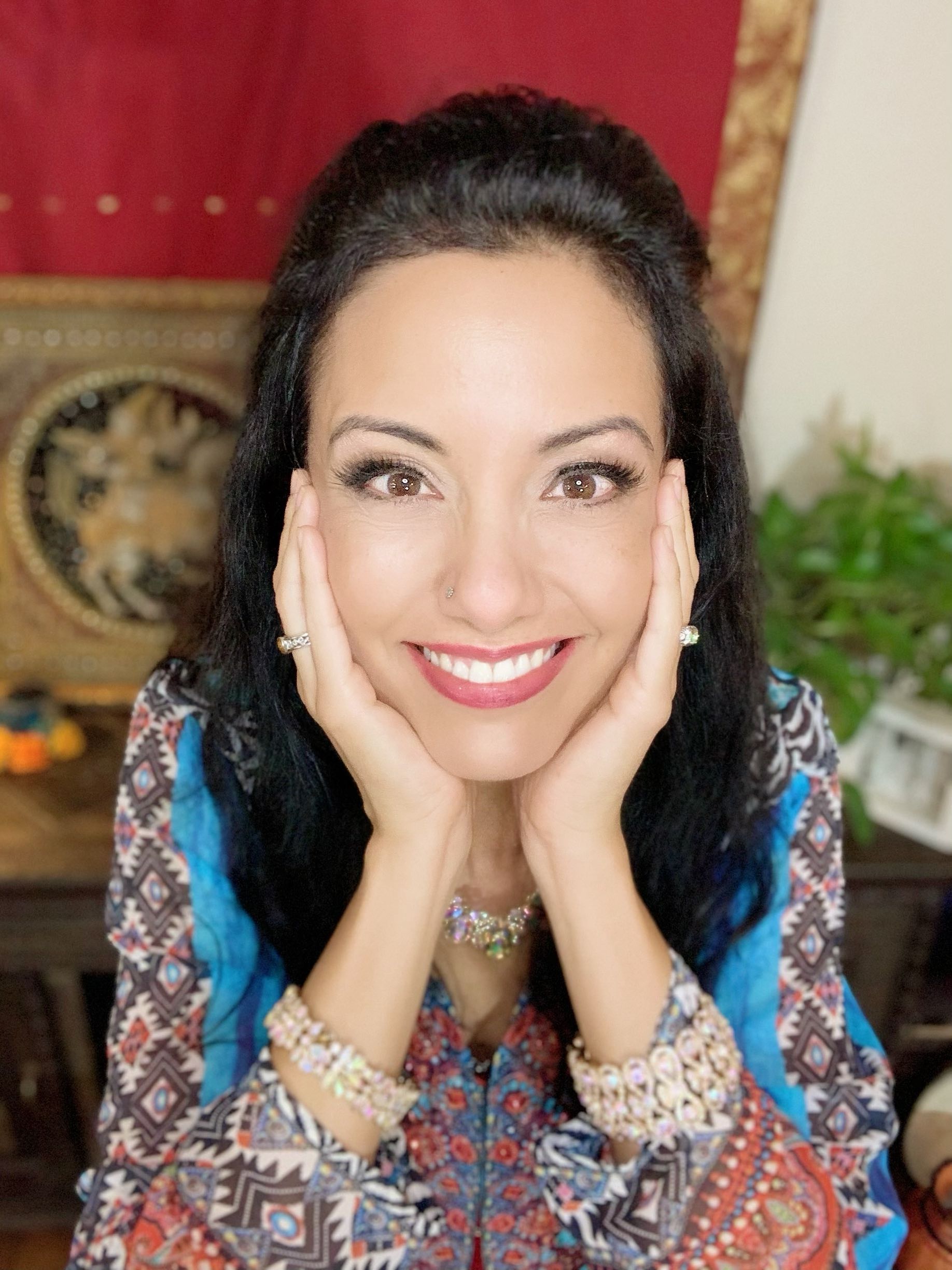 Hey there! I'm Sahira.
I've been a musician for the last 38 years and a dancer for 23. When it came time to teach my students how to play the finger cymbals I quickly realized that the off-handed "just put them on and play this" way that I was taught decades ago was not going to work.
So I drew from my musical training and developed a method of teaching finger cymbals that starts from the ground up and takes it step-by-step so students can truly understand and digest music and their zills in a brand new way.
For the past decade, this method has helped hundreds of dancers all over the world find confidence, excitement and creativity in their zilling. The unique combination of deep musical knowledge, a type A engineering mind plus my love of laughter leads to classes that are clear, focused and fun - the perfect combination to help you get the results you crave in less time and with more joy!
The result? Dancers who LOVE the finger cymbals and understand music and they're dancing at a deeper musical level.
Wanting to offer this revolution to dancers everywhere, I took my classes online in 2013 and have been teaching and sharing my love of the zills with people all over the world ever since.
And when the world was forced online three years ago I was already here, arms open wide to welcome people into the wonderful world of finger cymbals. And while recorded class content kept people moving at first, after a while we discovered that video learning alone just was not enough.
And so this membership was born.
I have seen magical transformations in my students when they have the opportunity to learn at their own pace with on-demand content and then bring that knowledge into a live class setting to take the material further. The incredible speed and depth at which students learn with this hybrid system makes it the perfect way to level up your finger cymbal practice.
And beyond the technique and concepts learned, the connections and friendships that are created between dancers in the program are touching and transformative. I am just one small part of the motivational force here... YOU are the magical ingredient.
I would love nothing more than to help you find the same magical transformation in your zill playing.
Whether you have never played the finger cymbals and are looking for a solid foundation to build upon, or have been hesitant or confused about the instrument, or even embarrassed that you do not already know how to play them, there is an open and accepting place for you in this community.
Here in The Finger Cymbal Revolution we celebrate every stage of the process, know that the journey is the destination and "embrace the suck" when learning new things proves challenging!
Won't you join us on the dance floor?
I'm saving a place for you there.
Sincerely,